×
Select Check-in Date
---
Number of Nights
Number of Guests
adults
children
Select Check-in Date
---
Select Room Types
or leave blank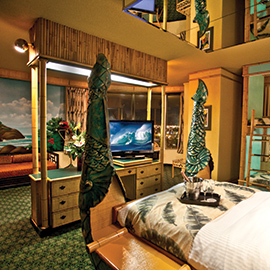 Luxury Theme Rooms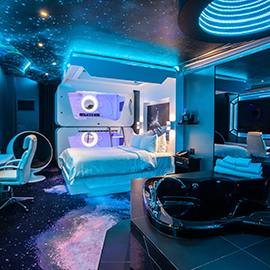 Theme Rooms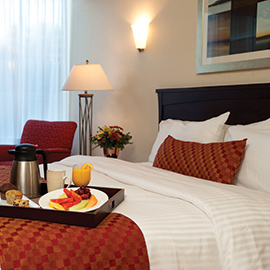 Executive Rooms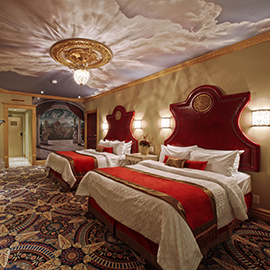 Superior Rooms
---
Edmonton's Premier Wedding Venue in West Edmonton Mall
We believe in turning your fantasy into reality. With a stunning array of wedding venues, a tailor-made gourmet menu, and a team of experienced professional wedding consultants, we've got everything you need to bring your dream wedding to life.
From the initial stages of planning to the magical moment of your marriage ceremony, we've got every aspect covered right here. Whether you're shopping for the perfect rings from exceptional jewelers, searching for the dress of your dreams, ordering flowers and champagne, renting tuxedos, or registering for gifts, we've got you covered. And when you need some well-deserved relaxation before the big day, our spa is ready to pamper you. After the enchanting reception, you can seamlessly transition into your honeymoon right here with us. 
Our dedicated wedding specialists understand the significance of the finer details and are committed to creating an occasion that perfectly reflects your unique vision. With over 40 years of experience, we've been setting the stage for luminous social events, turning each wedding into a truly memorable and unforgettable occasion.
Unmatched Features
Experienced Wedding Consultants: Our team of wedding consultants is seasoned and ready to guide you every step of the way.
Special Room Rates for Guests: Your loved ones will enjoy exclusive room rates for their stay.
Romantic Room Packages and Theme Room Gift Certificates: Make your wedding night extra special with our romantic room packages and theme room gift certificates.
Renovated Beverly Hills Ballroom and Elegant Conference Rooms: Our beautifully renovated venues add a touch of sophistication to your celebration.
Capacity for Weddings Ranging from 10 to 1,200 People: Whether it's an intimate affair or a grand celebration, we can accommodate weddings of all sizes.
Personalized Menu Cards: Customize your menu to suit your tastes and preferences.
Complimentary Bridal Suite for Receptions of 100 People or More: As our special gift to you, enjoy a complimentary bridal suite for larger receptions.
Your wedding day is a once-in-a-lifetime event, and we are dedicated to making it perfect in every way.
Contact us today to learn more about our current wedding offers. Your dream wedding is just a phone call away. Reach out to us at 780.444.5500, and let's start planning the most special day of your life. And for custom flower arrangements, please contact Fleurs Flowers; they specialize in adding that extra touch of floral beauty to your wedding.
Plan a Proposal
Elevate your love story to new heights with our Proposal Package, designed to create a moment you both will cherish forever. We'll set the stage for your romantic proposal, providing you with a breathtaking room setup, including "Marry Me" light up marquee letters, real rose petals, flameless heart candle "path" and heart-shaped towel art creations. After the heartfelt "yes," we'll whisk you away to a dinner for two, where you can savor the moment over a L2 Fantasy Platter, a personalized congratulations dessert and a bottle of sparkling wine. This package also includes valet parking for the first night of your stay. Let us help you create the perfect beginning to your lifelong journey together. Say "I do" to our Proposal Package and make this moment the start of your beautiful forever.
Celebrate an Anniversary
Celebrate your special day in style with our Anniversary Package! Whether you're commemorating one year or a lifetime of love, this package is designed to make your anniversary unforgettable. Enjoy a romantic platter for two and a personalized dessert at L2 Grill, complete with a bottle of sparkling wine to toast to your love story. Complete with a romantic room setup adorned with real rose petals. Let us take care of the details while you focus on cherishing each other. Here's to many more years of love and happiness!