×
Select Check-in Date
---
Number of Nights
Number of Guests
adults
children
Select Check-in Date
---
Select Room Types
or leave blank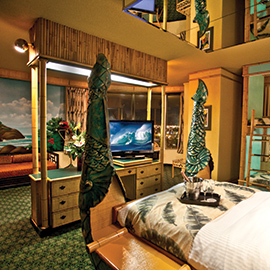 Luxury Theme Rooms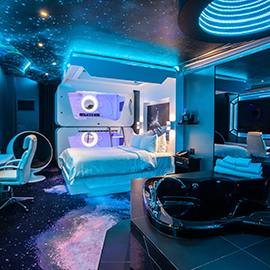 Theme Rooms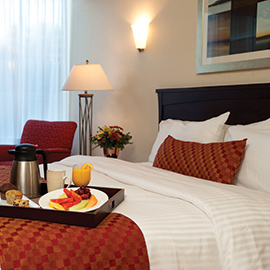 Executive Rooms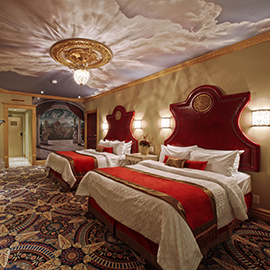 Superior Rooms
Hours of Operation
Monday - Thursday 11 a.m. - Midnight   |   Friday & Saturday 11 a.m. - 2 a.m.   |   Sunday 12 p.m. - Midnight
Please note: In following provincial guidelines, as of September 4, 2021, alcohol service will end at 10 p.m. in L1 Lounge, L2 Grill and Conference Facilities. 
Alcohol service for Room Service is allowed past 10 p.m. 
L1 Lounge in Fantasyland Hotel's lobby will make you forget the ordinary. From specialty liquors to a concise menu of only the most exquisite dishes, L1 Lounge caters to those with distinctive taste.
Our Tapas Menu features local ingredients and has vegetarian and gluten free options; these dishes are perfect for sharing.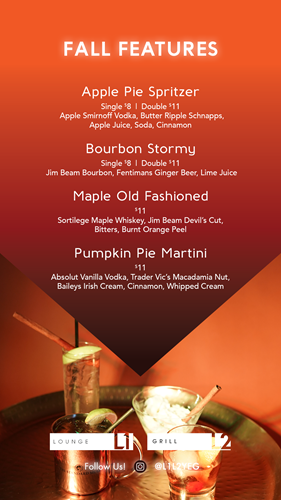 L1 Lounge is located in the lobby of Fantasyland Hotel in West Edmonton Mall.
For more information, call 780-444-5517.