×
Select Check-in Date
---
Number of Nights
Number of Guests
adults
children
Select Check-in Date
---
Select Room Types
or leave blank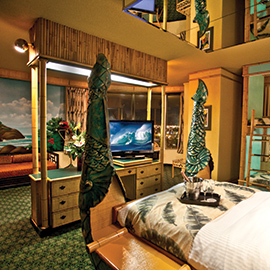 Luxury Theme Rooms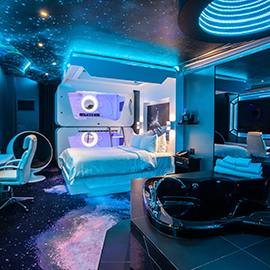 Theme Rooms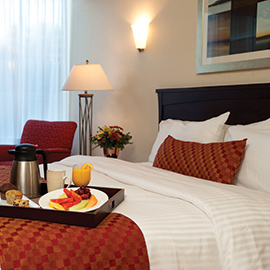 Executive Rooms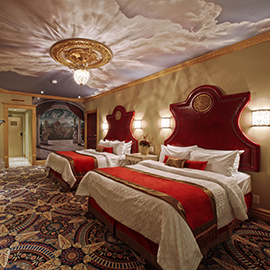 Superior Rooms
Hours of Operation
Monday - Sunday
Breakfast 7 a.m. - 11 a.m.   |   Lunch 11 a.m. - 2:30 p.m.   |   Dinner 5:30 p.m. - 10 p.m. 
Please note the new mandatory measures taking effect at 12:01 a.m. on December 24, 2021 that will be followed in L1 Lounge and L2 Grill:
L1 Lounge and L2 Grill will have a maximum table capacity of 10 people; no mingling between tables.
Liquor Service will stop at 11 p.m. and restaurant and bar closure by 12:30 a.m. (L2 Grill closes at 10 p.m.)
With its exclusive menu, L2 Grill is boutique dining at its finest—a blend of unique soup, salad, meat and seafood dishes served in an intimate and alluring atmosphere.
Experience an amazing menu by our Executive Chef, Rodney Khoo.
L2 is located on the second level, above the lobby of Fantasyland Hotel in West Edmonton Mall.
Call 780-444-5538 to order today! 
Chef's Table 
Currently not available until further notice.
Using local and fresh ingredients our Executive Chef, Rodney Khoo will create an elaborate eight course menu for your guests. Celebrate a birthday, anniversary, or corporate event with a customized dining experience! $120 per person.  To make your reservation please call 780-444-5538. 
Please note 48 hours notice is required for booking. Alcohol will be an additional cost. Minimum of two guests per booking.