×
Select Check-in Date
---
Number of Nights
Number of Guests
adults
children
Select Check-in Date
---
Select Room Types
or leave blank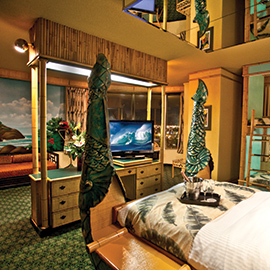 Luxury Theme Rooms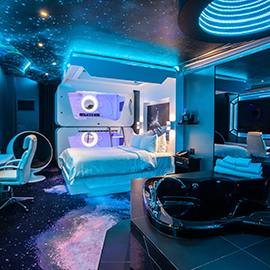 Theme Rooms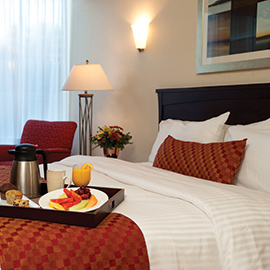 Executive Rooms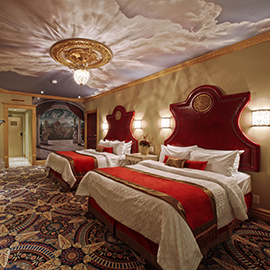 Superior Rooms
About Us
Fantasyland Hotel is located within North America's most comprehensive retail and entertainment complex, West Edmonton Mall. The hotel is ideal for any adventure seeker as its uniquely decorated theme rooms will allow you to live out your fantasy. Feel like an astronaut in the space room, live like a Caesar in one of the Roman rooms, relax on an island in the modern Polynesian rooms and experience several other ageless, exotic locales in the many other theme rooms offered.
Fantasyland Hotel also has classically decorated rooms that feature free WiFi, LCD televisions, a hairdryer, voicemail, clock radio and air conditioning. Offering many pet-friendly rooms, you can also bring your furry-friend along for your stay*.  
Check in is guaranteed for 4:00pm.
Check out time is at 11:00am.
*Some restrictions apply. Pet-friendly rooms do not include theme rooms. Please contact 1-800-RESERVE for more details around our pet policy.