×
Select Check-in Date
---
Number of Nights
Number of Guests
adults
children
Select Check-in Date
---
Select Room Types
or leave blank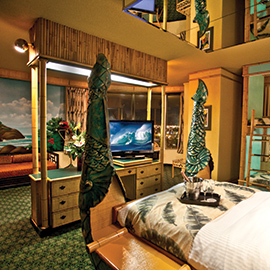 Luxury Theme Rooms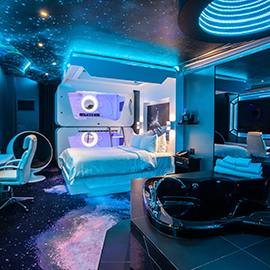 Theme Rooms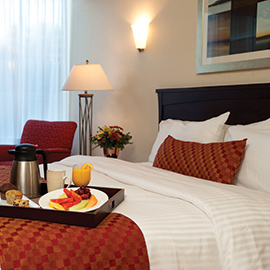 Executive Rooms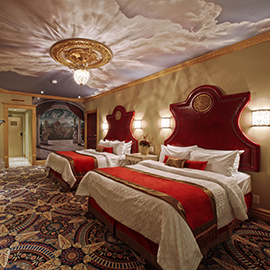 Superior Rooms
Sunday Brunch Buffet
KIDS 5 & UNDER EAT FREE!
Available Sundays from 10:30 a.m. - 2:30 p.m.
Join us for Thanksgiving on October 8th at L2 Grill. Indulge in our sumptuous Sunday Brunch Buffet, including a full Brunch Buffet and Thanksgiving additions. Available in 2 sittings: 10:30 A.M. & 12:30 A.M.
Join us every Sunday for our popular Brunch Buffet in L2 Grill. Offering a delicious assortment of foods, including:
Cold Selections: Charcuterie board with assorted cheese and deli meats, assorted salads, yogurt parfaits
Seafood Selections: Crab legs, marinated shrimp, smoked salmon
Hot Selections: Eggs benedict, scrambled eggs, bacon, maple sausage, buttermilk pancakes, French toast, hashbrown potatoes 
Action Stations: Prime rib carving, omelettes made-to-order, fresh waffles
Desserts: Assorted in-house made pastries and breads 
Thanksgiving additions include:
Whole grade A turkey roast (carving) with turkey gravy
Dressing (stuffing)
Cranberry mandarin orange chutney
Pumpkin pie
Brunch Feature Mimosa - $7.50 each
Kids Specialty Drinks (Strawberry Pink Lemonade, L2 Fish Bowl, Peach Iced Tea, Shirley Temple) - $5 each
Regular Brunch Buffet pricing:
$49 per person (adult)
$43 per person (senior)
$25 per kid (6-12)
Kids 5 and under eat free!
Thanksgiving Brunch Buffet pricing:
$55 per person (adult)
$49.50 per person (senior)
$27.50 per kid (6 -12)
Kids 5 and under eats free!
Does not include tax and gratuity. Items are subject to availability.
To make a reservation, call 780-444-5538 or email events@flh.ca.