×
Select Check-in Date
---
Number of Nights
Number of Guests
adults
children
Select Check-in Date
---
Select Room Types
or leave blank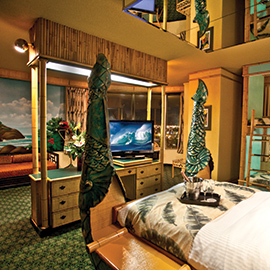 Luxury Theme Rooms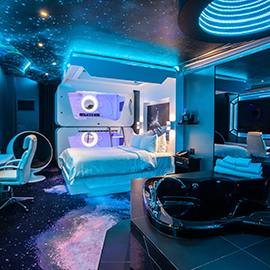 Theme Rooms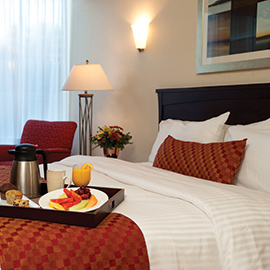 Executive Rooms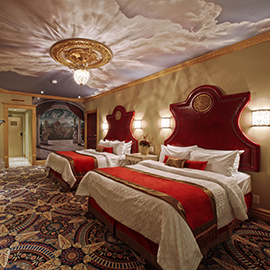 Superior Rooms
---
---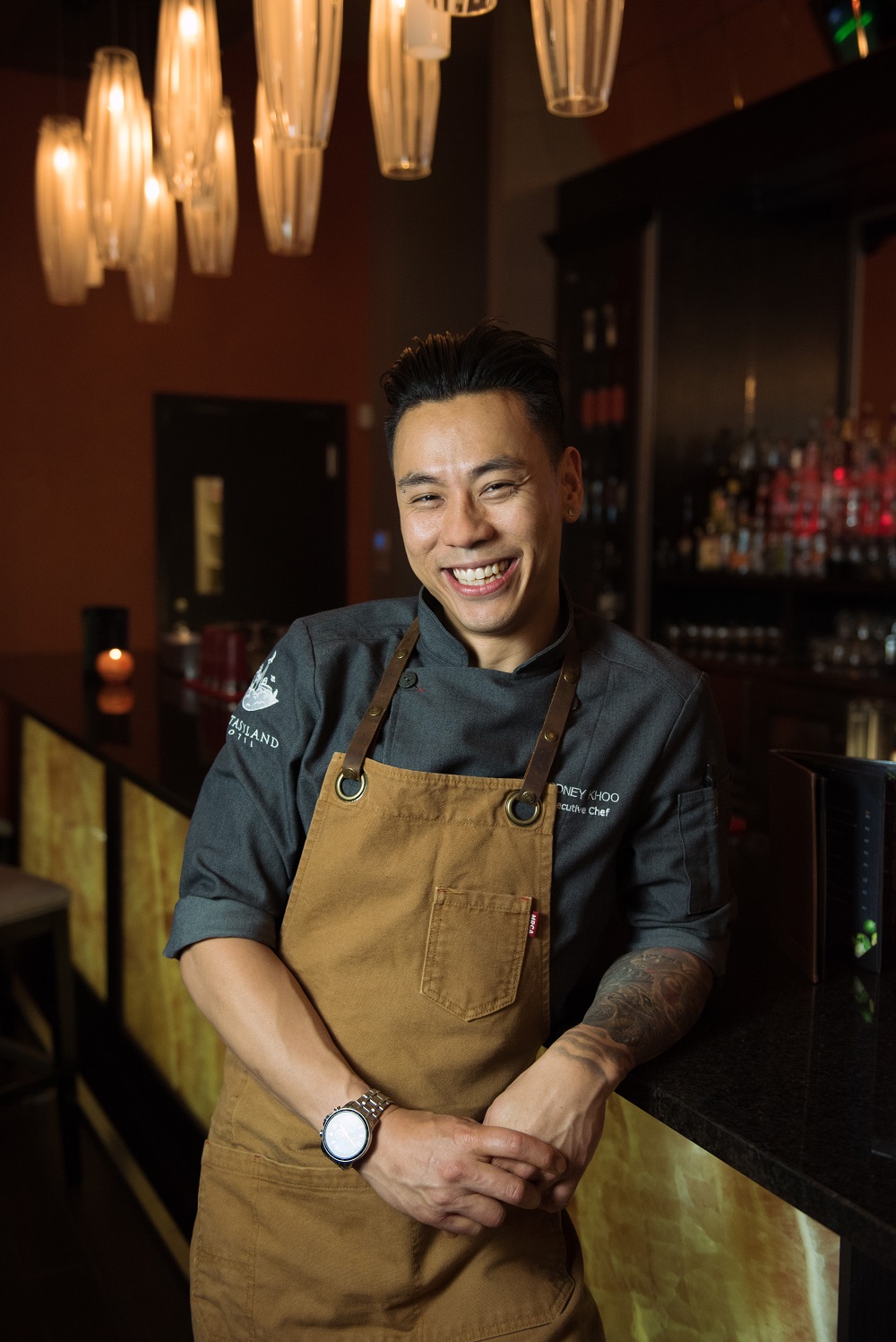 Executive Chef Rodney Khoo
Rodney Khoo spent his childhood eating traditional Southeast Asian fare at home and watching his Mother create mouth-watering dishes from scratch. He grew up in the "cultural hot pot" of Toronto and was exposed to a wide variety of ethnic cuisines. This stimulated his creativity and his aspiration to cook and enjoy food at an early age.

In 2007, Chef Rodney classically trained at Toronto's George Brown College. While apprenticing, he was given the rare opportunity to head West, to Edmonton, Alberta. Here he was able to advance his culinary career and passion for food.

Rodney has come a long way in the culinary world. Progressing to Executive Chef of Fantasyland Hotel, with only 10 years in the industry. He has had the rare opportunity to tutelage with a number of culinary industry leaders from internationally recognized hotels and dining establishments.

While always striving to keep current with culinary trends, Chef Rodney recognizes the simplicity of food and diversity of flavours from around the world. He considers his cooking style rustic fusion – a take on traditional food with a modern twist. Chef Rodney faces challenges with a hands-on approach in his kitchen, while maintaining his authenticity. He continues to pursue his passion for food and the industry, teaching that food is love and it will show in the dishes you create.