×
Select Check-in Date
---
Number of Nights
Number of Guests
adults
children
Select Check-in Date
---
Select Room Types
or leave blank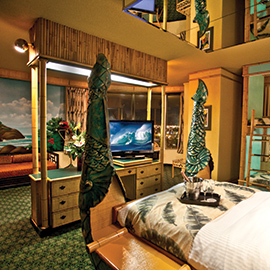 Luxury Theme Rooms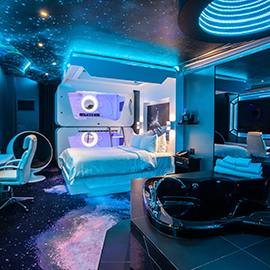 Theme Rooms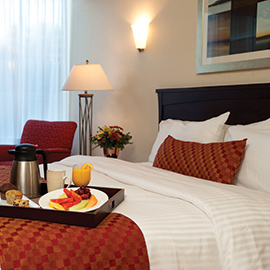 Executive Rooms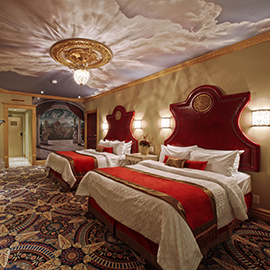 Superior Rooms
Dining
Please note the new mandatory measures taking effect at 12:01 a.m. on December 24, 2021 that will be followed in L1 Lounge and L2 Grill:
L1 Lounge and L2 Grill will have a maximum table capacity of 10 people; no mingling between tables.
Liquor Service will stop at 11 p.m. and restaurant and bar closure by 12:30 a.m. 
Fantasyland Hotel is home to L2 Grill for breakfast, lunch and dinner, offering a unique fine dining experience. We also proudly offer the L1 Lounge, an upscale bar offering specialty liquors and imaginative dishes.
Have you made Valentine's Day Dinner plans yet? Dine with us on Friday, February 11 and Saturday, February 12 for a romantic 4-course plated dinner put on by our Executive Chef Rodney Khoo and his culinary team. 
Click here for more information.