×
Select Check-in Date
---
Number of Nights
Number of Guests
adults
children
Select Check-in Date
---
Select Room Types
or leave blank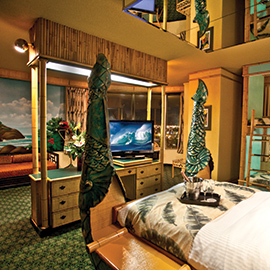 Luxury Theme Rooms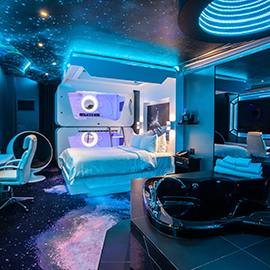 Theme Rooms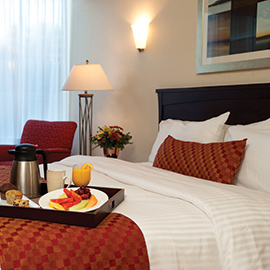 Executive Rooms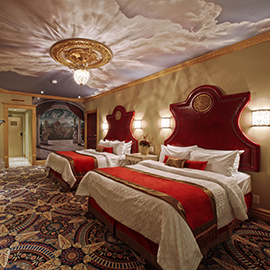 Superior Rooms
COVID-19 Update
The health and safety of our employees and guests is at the forefront of our post-COVID strategy. Fantasyland Hotel adheres to the COVID-19 policies and guidelines set out by the Government of Alberta and the City of Edmonton. 
View the following for more information and guidance on COVID-19:
Environmental Cleaning
Increase of daily cleaning and disinfection of all common areas and surfaces with emphasis on high touch items such as: Door knobs/handles, Elevator and elevator buttons, Light switches, Desktops, Television remote controls, Telephones, Front Desk counter, Room Keys, Stair handrails, Dining surfaces, Tables, Seating areas and Faucets.
Guest Rooms
R2 Plus Hygienic Hard Surface Cleaner is an authorize disinfecting chemical by AHS and will be utilize by employees to sanitize all hard surfaces in the room. Housekeeping service will be done while the guest is out of the room to ensure physical distancing is followed.
*Please note that these guidelines will change and be updated as more information becomes available.