×
Select Check-in Date
---
Number of Nights
Number of Guests
adults
children
Select Check-in Date
---
Select Room Types
or leave blank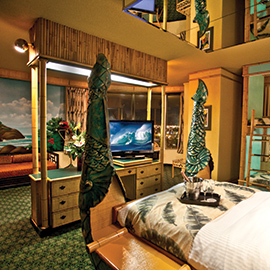 Luxury Theme Rooms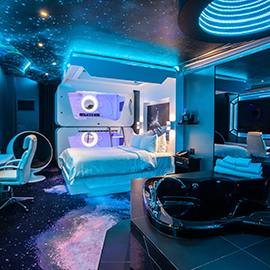 Theme Rooms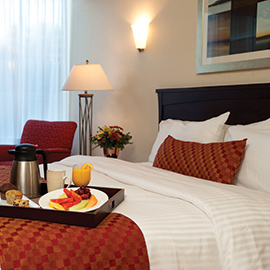 Executive Rooms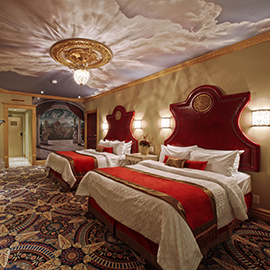 Superior Rooms
Fantasyland Hotel & Conference Centre
One of the World's Most Unique Hotels
The internationally acclaimed Fantasyland Hotel, located in West Edmonton Mall, is a one-stop destination where imaginative decor, culinary expertise and one-of-a-kind theme rooms join together to create a vividly unique guest experience. It has been listed as one of the top 10 most unique hotels in the world ...Learn More
25,000 Square Feet of Conference and Banquet Facilities
Explore our 25,000 square feet of conference and banquet facilities, featuring the luxurious Beverly Hills Ballroom and ten other tastefully appointed conference rooms of various sizes ...Learn More.
Welcome to Fantasyland Hotel
Accommodations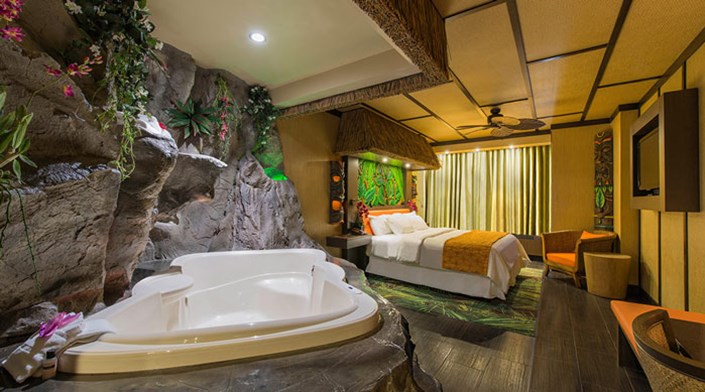 View All Rooms
Dining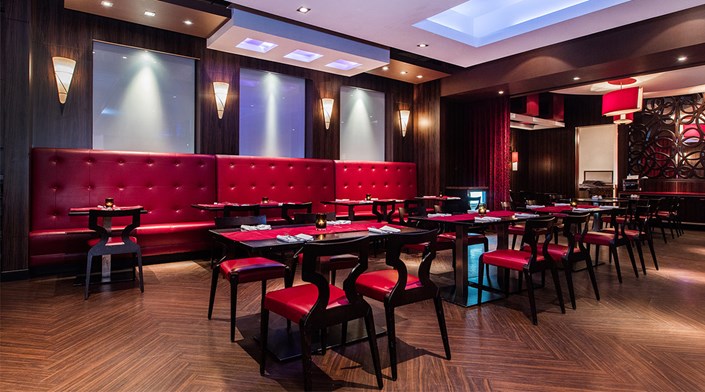 Dining Options
Experience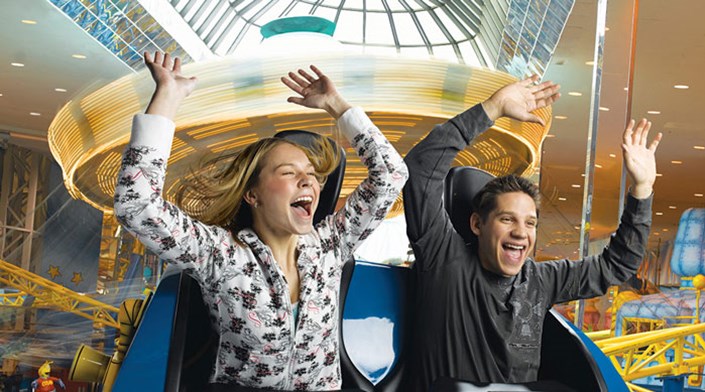 Explore WEM
Awards
---
Fantasyland Hotel won Bronze at the 2020-21 Readers Choice Awards in the Edmonton Hotel Category!

Luxury theme room was large and met all needs, such a fun treat for the family. Loved the convenience of relaxing in the room when we needed a break from the mall! Room was clean and check in was a breeze! - Reviewed on TripAdvisor, February, 2023 -
Candace Q.
We celebrated our 5 year anniversary here and what a great experience it was! Our Roman themed room was so unique! The staff was great and our room was very clean. We even got a personalized card congratulating us on our special day. I would highly recommend!
Catinka D.
Amazing hotel. Because it was a basic room and they upgraded us to an awesome theme room. The proximity to the mall and the water park make everything easy.
Andre P.
Stayed in the Arctic Room. Kids loved the bunk beds and the themed jacuzzi tub was unique and a ton of fun! Attraction passes that came with this room made it an excellent "staycation"
Chris G.
I lived in Edmonton for 7 yrs. and was always skeptical on "themed rooms" thinking they'd have a motel 8 feel. Quite the opposite - gorgeous & spacious rooms. The bathroom was nice and modern and the beds were VERY comfy. Would recommend again and return myself.
Sam O.
Got a room with 2 queens and bunk beds. Lots of room for the family. Cleaning was quick and professional. One of the elevators was broken but it want very busy so it didn't matter. We were able to get cheaper passes to the rides too!
Mike W.